Uganda Without Orphans
As the COVID pandemic continues, it has become overwhelmingly clear that the mental health of both adults and children has been deeply affected because of income loss, school closures, government lockdowns and isolation. The team at Uganda Without Orphans learned of a vulnerable family in their community whose father was struggling with serious mental health issues. Thankfully God opened a door for UWO to step in at a moment of crisis and get the family the help they desperately needed.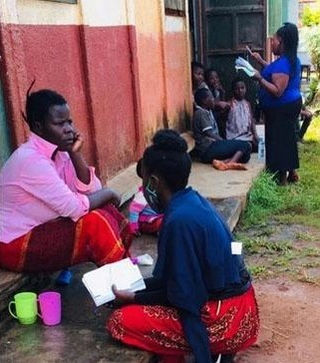 When the lockdowns began last spring in Uganda, *Mark suddenly found himself without work and as a result, no means of providing for his family. As the breadwinner of his home, Mark began to despair and spiraled into a mental breakdown. The Alliance for Uganda Without Orphans heard of Mark's mental health situation and saw that the children were beginning to suffer as well. The team from UWO acted quickly to get Mark to a hospital where he was able to receive the medical help he needed. Within three weeks' time he had made drastic improvements and was able to return home. Uganda Without Orphans continues to provide counseling for Mark and food provisions for his family now that they are reunited.
Since the pandemic began in 2020, Uganda Without Orphans, together with local churches has played an important role in calming the fears of Ugandans and offering hope. Through online church services, radio programs, and visiting families to provide prayer and ministry, the Church can't emphasize enough the necessity of God's Word to speak truth.
Daniel Kaggwa, Pastor at The Sign of the Dove Church and leader of Uganda Without Orphans shared,
"As we have visited different homes we see how the vulnerable children are doing during this lockdown, and we explain to them the very important aspects of life that they are supposed to live by and most importantly encourage them to study the Word of God so they can stay refreshed in Lord. We have been giving many families food relief which always leaves them with very wide smiles. We are also advising the elders of the families to see that the vulnerable children are protected from child abuse and child labour."
Daniel does not deny that the challenges he sees are real, but in the midst of challenge he also sees Gods faithfulness to meet people's needs and to remind them of the true source of hope.
"When we have a state of emergency, we also need prayers of emergency, and we cannot forget to sing about God's faithfulness in our homes and communities."
*name has been changed