Zimbabwe Without Orphans
Total Population: 15,384,418 (estimated)
Number of Christians: 84%
Children in Zimbabwe: 50% (MICS, 2014) Under 18
Estimated Number of Orphans: 1.8 million
Main Factors Contributing to Ophanhood:
HIV AIDS (parent or child)
High mortality rate of mothers
High rate of teen pregnancy
Poverty/Financial Crisis
Alternative Care in Zimbabwe
Alternative care in Zimbabwe consists of kinship, community, foster and institutional care.
Most children living in alternative care are in extended family or kinship situations.
A small percentage (less than 6,000 children) is in institutions and formally registered foster care homes.
National Movement
Our mission is to activate, connect, and equip the local church to care well for orphan and vulnerable children. We desire to see an increase in family-based care and an improvement in long-term outcomes for children. Our vision is a Zimbabwe where no child or youth continues to live as an orphan.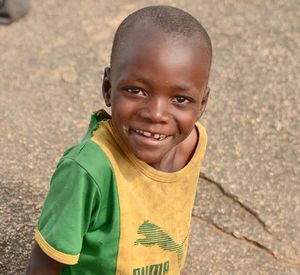 Stories from the Country
Zimbabwe Without Orphans has worked for many years to engage and connect with church and community leaders to facilitate dialogue and to challenge the current state of orphan care within the country. We have used many different strategies such as small breakfast meetings, large conferences, radio and social media, one-on-one conversation, and public forums to sensitise and encourage the idea that children thrive in loving families, and that the church is the best resource to make this a reality for every orphaned and vulnerable child in Zimbabwe.
We have seen an increase in the number of families that are adopting and registering to foster locally. There are many cultural challenges to adoption in Zimbabwe; but, we are seeing a move within local churches to put aside these hindrances and welcome children home as sons and daughters. We have a long way to go to see these numbers impact national figures; but, we believe we will see this happen in our lifetime.
Our training and capacity building is bringing a shift in the way children are cared for and is in demand across the education, welfare and care sectors. We continue to seek and develop strategies that will be impactful in the many domains involved.
Answer to Prayer:
Increase in permanent placements for children
Registration of ZWO as a PVO (non-governmental organization)
Increased demand and opportunity for our training
Increase in our number of trainers
Challenge for Prayer:
(from national team)
Increased favour with government and within the church
Steady funding to capacitate all aspects of the work
That the church would continue to step into her role to love and serve the fatherless.