Kyrgyzstan Without Orphans
Alternative care in Kyrgyzstan: There is an extensive Soviet system of Children's Homes, Rehabilitation Centers, Children's Prisons, and homes for Special Needs Children of various types. This has been supplemented in recent years by various private initiatives including family-style orphanages, private orphanages, and homes for mothers in crisis with children. The foster care system was initiated under EU funding.  After 6 years of work, there are 7 foster families in Kyrgyzstan. The President recently issued a moratorium on the construction of new orphanages.
Country Profile: Kyrgyzstan
Total Population: 5,849,296 (2019 est)
Number of Christians: Probably around 120,000 active, estimating for about 40% Orthodox believers.
10-20% of the population is from a "Christian" culture and may identify as such.
More information for prayer at Operation World
Children in Kyrgyzstan:
Under 18: 2,047,253 (est)
Estimated number of orphans: about 13,000 kids in care, 2,000 actual orphans.
About 100,000 kids in at-risk family situations, such as parents living abroad or situations of abuse.
Adoption in Kyrgyzstan
There were 60 local adoptions in 2017, although there is a waiting list for local adoptions. Most international government adoptions involve bribes, so we strongly discourage international adoption except in cases of severe mental or physical disability. Government statistics show around 1,000 adoptions, but 90% of these cases are in-family situations such as remarriage.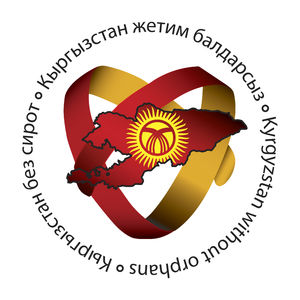 National Movement: Our long-term goal is that every kid would be in a real family. We've been active since 2013, organizing conferences, promoting adoption, speaking in churches, and creating and distributing material. We focus on four areas for our work: adoption/foster, crisis families, kids aging out of the system, and special needs kids. In 2018, we shared in 20 churches which we incorporated into a network, distributed our materials to all 7 oblasts of Kyrgyzstan, promoted Orphan Sunday, and hosted a round table for Central Asia. In 2018, we plan to organize a Central Asia Without Orphans conference, expand our Orphan Sunday material and organization, pilot some projects with at-risk youth and crisis families for use in churches around the country, explore our new focus on special needs children, and to run trainings for adoptive and foster parents.
Stories from Kyrgyzstan
In Spring 2018, we hosted a Central Asia Without Orphans round table. The stories we heard were incredible, as were the people who came, and we're excited about trying to encourage our neighbors in the future. The biggest thing we noticed at the round table was that even in the hardest situations, we can make a huge difference on the macro- and micro- scales in our countries, whether it's rescuing kids from the hardest places or changing policy.
Late in 2018, we heard about a situation in the East of the country where an aunt of two kids was getting ready to put kids into institutional care. We were given a week to find the kids a family, and so we spread the news throughout our network around the country. In the end, two families were found and the boys never had to go to an orphanage and they were adopted by a well-to-do family in the nation's capital.
Answer to Prayer:
Holding successful round tables for Central Asia and Lithuania during 2019.
Challenge for Prayer:
That Western (Especially Christian) adoption agencies would stop paying bribes and put an end to adoption profiteering in Kyrgyzstan.