Romania Without Orphans continues to influence and expand in 2020
Romania Without Orphans is partnering with over 100 local NGO's and 100 Churches, hundreds of volunteers and a strong national team to see children gain family.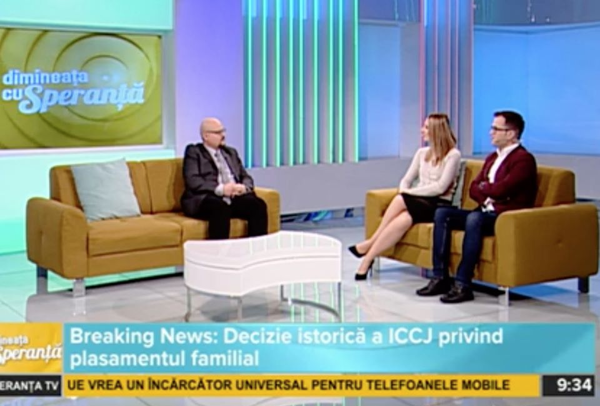 This last week one of the leaders of Romania Without Orphans, Liviu Mihaileanu, was on public television announcing an important victory in Romania's High Court for RWO and for institutionalized children!
A monumental court decision was made that removes unlawful restrictions on family based foster care. As a result, children in institutions will now have a greater opportunity to be cared for in foster families until they are either reintegrated with their biological families OR are made eligible for adoption.
---
ARFO SUMMIT 2019
The ARFO Summit is the primary annual event in the adoption realm. It brings together people from different domains, geographical zones, and professional backgrounds with the purpose of encouraging, training, and connecting to see progress in the number of adopted children and growth of the quality of services offered to vulnerable children in Romania.
At the Summit, there were:
Over 350 participants
64 people from the Department of Child Protection Services from 12 counties
49 local representatives
30 county representatives
7 countries represented (Romania, USA, Ukraine, New Zealand, Canada, Czech Republic, and the Republic of Moldova)
40 workshops
Preconference "Case Management of Social Services for the Protection of the Child and the Support of his/her Family" had 71 participants, while the Preconference "Trauma Competent Care" had 54 participants.
Summit participant saying…
"From the ARFO Summit, I left convinced that children need a permanent family and I would like to get involved in this dream for a child or why not, more than one."
"To be a help and support for families that have children in foster care or those that adopted. To organize activities for the parents and their children."
"Before the Summit I adopted one child, but after coming here, I decided to adopt another."
---
STORIES THAT INSPIRE US
C is from Constanța. He is married to A, and they have a little boy P. C was at the Summit, and he decided together with his wife to adopt. They were matched with a little girl A from Călărași, who is 3 years old, from the "hard to adopt" list. She is diagnosed with spina bifida and other medical complications, but this hasn't scared them. "A is our daughter and we want her to enjoy the warmth of our home."
A and S are from Bucharest, and they have always wanted children.
The Lord led them to consider adoption and originally they believed that would mean adding just one child to their family, but it turned out God had another plan. In October of last year, they brought home 3 children!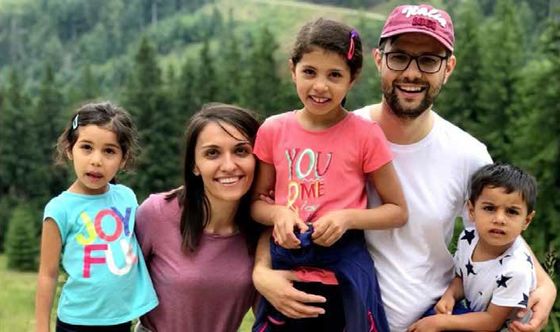 "It's strange to all of a sudden hear 'mommy, mommy' throughout the house but it is absolutely beautiful," shared S.
We continue to be in awe of all that God is doing through the broadscale collaboration of the team in Romania.
---
Meet Alex, the executive Director of Romania Without Orphans, and hear how his personal journey connected him to a movement that is now transforming a nation one child and family at a time.