Awakening the Church in Zimbabwe
Believers in Zimbabwe are responding to God's heart and working toward a Zimbabwe Without Orphans!
You'll want to hear the Orphan Sunday Story of Impact from Zimbabwe! After Kevin & Kuteesa Gweshe's church observed Orphan Sunday, the Gweshe's began to talk about adoption. They listened to the voice of God and eventually adopted their little daughter. Now the Gweshe's are passionate about adoption. "Orphan Sunday brought it (adoption) home to us!" - Kevin & Kuteesa Gweshe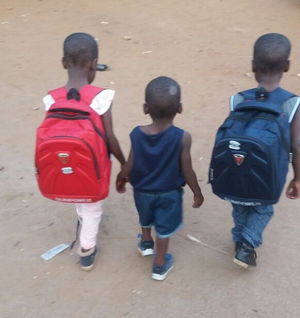 Trauma-Informed Care Changes Lives
These precious siblings have gone from failing to winning in the care of their trauma informed (and trained!) foster mom. From no schooling to top of their class and from one boy's life threatening HIV viral load of 775, to just 20. The virus is almost undetectable and if his health remains good he can live a normal and full life. They were told he may die when first they took him to the treatment centre. Quite miraculous! At one point the foster mom was having to give him 8 huge tablets a day, at 3 yrs old. These children are being loved, trained and nurtured to health and success!