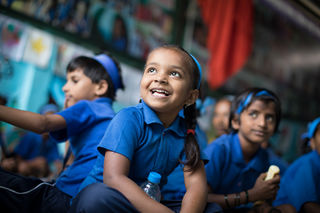 Anu was sent to live in an orphanage, where she was raised among 2,000 girls. She shared that growing up in the orphanage left her feeling lost and unwanted and she remembers many nights crying herself to sleep with longings for a family of her own.

Though much of Anu's childhood was painful, early on she was introduced to Jesus, and the knowledge of a Heavenly Father's love was what carried her through these difficult years. It was in her childhood years of loneliness and isolation that God gave her a vision that she would be a mother to many children.
Years after that vision, Anu would go on to serve with Youth With A Mission. It was there that she would meet her future husband. The two shared a common vision and passion to help orphans and because they knew of no other model, they decided to begin a Christian orphanage to house young girls.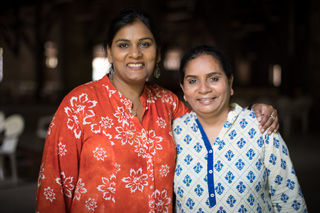 But tragedy would befall their family, and whilst parenting their two young daughters and running a ministry to orphan girls, Anu's husband suffered a cerebral stroke and died, leaving her to keep running the orphanage on her own. For fifteen years Anu continued leading the ministry, 'Vanitayshray,' which provided residential care to orphaned girls. But as the girls got older and were preparing to leave, Anu began to question their residential model. "We realized that it's not the best way to take care of the orphans. It was already a struggle for us to raise funds to just run the orphanage and have caretakers come. That's the point when we came together and we prayed and asked God what is the next thing that he would lead us to do. God began to open our eyes and give us new strategies and we felt that we need to come out of the residential model."
It was about this time that Anu attended the first Global Forum for a World Without Orphans in Thailand in 2016. When she came to the Global Forum, Anu discovered what she needed to continue on the journey of transition.
"At the Forum I was touched, blessed, and received a deeper revelation of His heart for the orphans. It was amazing. Seriously, for me it was the right moment and right place. I had the revelation that it is our Heavenly Father's heart to place orphans in families!"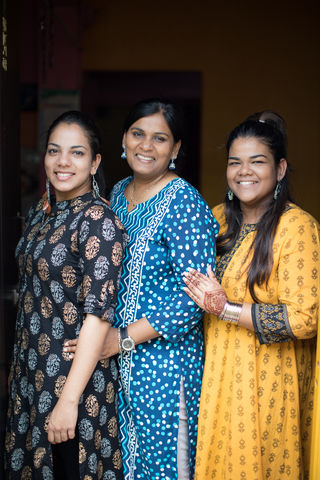 Once back at home in Pune, Anu and her team set to work. "It's been a slow transition period as we are diverting into a new phase and getting into the community, and actually going to the root cause of these problems. We are asking why the kids are being placed in an orphanage? Not every child in the orphanage is an orphan. So why are we labeling all these children as orphans? And we thought okay, we will come as an NGO, be gatekeepers, and we will screen every family and see what we can do to stop these kids from being sent to the orphanage. Placing a child in an orphanage, whether it is a small or a huge one is traumatic. You know, it's depriving a child of his right to have a family, because the most healthy way for a child to grow up is with his family."
Today, Anu's ministry has been able to adopt 200 families in one community and they have expanded to two different locations in the city as well. The ministry runs day care centers to educate, feed and preserve families. "Our centers provide social empowerment and emotional healing, so in every aspect a child is not deprived. All we have to do is adopt those families in the communities and provide education and midday meals for these children, and while the kids are with us the mothers can go out and work. We also provide skills training so they can stand on their own feet, at least have a decent meal a day, and be able to pay their rent. In those ways we can help these women have dignity and empower them to live a normal life."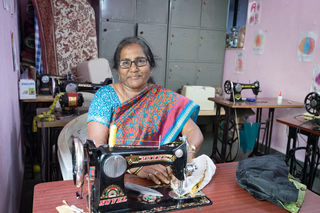 Anu shared the example of Seema's family. "Seema came three years ago into our community. Her husband left her. So she was left on her own, and she really struggled even to pay rent for her little shack. We began to give her tailoring classes, and she worked making beautiful patchwork quilts, from which she made an income that helped her to take care of her daughter and even to pay rent for her house. Today Seema is able to stand on her own feet, while her daughter is part of the daycare center. Now she is able to put up her own little shop where she can do tailor made garments and now earns a decent living."
Anu is hopeful about the future of their ministry and the future of children in India.
"The Lord is at work! A lot is happening and we are excited, encouraged and being equipped through WWO. Thank you so much!"